Delain Law Office, PLLC, located in the busy hub of Clifton Park, New York, is devoted to helping you NURTURE YOUR MIND-CHILD®.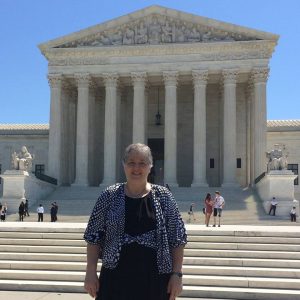 Matters we handle include:
Intellectual Property

Patent Law: Search, Application Drafting and Prosecution
Trademark Law: Search, Application and Prosecution
Copyright Law: Application and Prosecution
Trade Secret and Unfair Competition Law
Intellectual Property Audit

Monetizing Intellectual Property

Licensing of intellectual property
Franchising of intellectual property

Business Law

Entity formation: corporations, LLCs/LLPs, partnerships, sole proprietorships
Contracts
Board of Directors advisement
Business strategizing
Business purchase and sale
Closing and winding down your business
Delain Law Office, PLLC promotes your business interests by leveraging your intellectual property and business collateral through a long-term working relationship founded on an understanding of your technology and/or business objectives, and sustained by providing legal services timely, effectively and efficiently. We serve clients in a broad range of industries, from startups to midsized companies, software companies, designers, and individual inventors.
Contact us at 518-371-4599 for more information.
Breaking News
2 July 2019: We are in the same location, but don't put that address into your GPS; you'll end up in the mall someplace. The GPS address is 200 Clifton Corporate Parkway, Clifton Park, NY 12065.
1 February 2018: We've moved! Delain Law Office, PLLC is now located at 800 NY Rt. 146, Suite 283, Clifton Park, NY 12065.
2 May 2017: Delain Law Office, PLLC received the Small Business Excellence Award for 2017 in Albany, NY. Given annually by the Small Business Administration, this award "…recognize[s] businesses based on their longevity, innovation, sales growth, increased employment, ability to overcome adversity or community contributions." Here is a video of Nancy's acceptance speech.
20 June 2016: Nancy was admitted to the bar of the Supreme Court of the United States.
---
NURTURE YOUR MIND-CHILD® is a registered trademark of Delain Law Office, PLLC.
The DLO logo is a trademark of Delain Law Office, PLLC.
All other marks are the property of their respective owners.
The content of this site is ©2005, 2018, 2019, Delain Law Office, PLLC, except as noted. All rights reserved.