Delain Law Office, PLLC, located in the busy hub of Clifton Park, New York and in the historic Stockade District of Schenectady, New York, is devoted to helping you NURTURE YOUR MIND-CHILD®.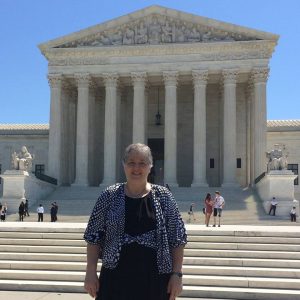 Matters we handle include:
Intellectual Property

Patent Law: Search, Application Drafting and Prosecution
Trademark Law: Search, Application and Prosecution
Copyright Law: Application and Prosecution
Trade Secret and Unfair Competition Law
Intellectual Property Audit

Monetizing Intellectual Property

Licensing of intellectual property
Franchising of intellectual property

Business Law

Entity formation: corporations, LLCs/LLPs, partnerships, sole proprietorships
Contracts
Board of Directors Advisement
Business strategizing
Closing and winding down your business
Delain Law Office, PLLC promotes your business interests by leveraging your intellectual property and business collateral through a long-term working relationship founded on an understanding of your technology and/or business objectives, and sustained by providing legal services timely, effectively and efficiently. We serve clients in a broad range of industries, from startups to midsized companies, software companies, designers, and individual inventors.
Contact us at 518-371-4599 for more information.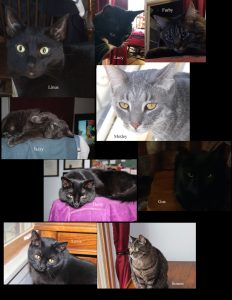 You're very likely to meet at least a couple of Nancy's cats when you visit the Schenectady office, located in Nancy's home; Gus, Linus and Lucy love to meet and greet our clients, and maybe Motley or Simon will put in a slightly more dignified appearance. You're less likely to meet Jazzy, Hairy, Furby, or Lexie.
Because the cats live here, we ask you to let us know if you are allergic or do not wish to interact with them; in such a circumstance, we will gladly meet you at our Clifton Park office or at an alternate location such as a local restaurant or the public library.
---
NURTURE YOUR MIND-CHILD® is a registered trademark of Delain Law Office, PLLC.
The DLO logo is a trademark of Delain Law Office, PLLC.
All other marks are the property of their respective owners.